In spite of fleeting hope, the partnership between DC and Warner Bros. regarding Henry Cavill's ongoing depiction of Superman in the DC Extended Universe (DCEU) has been officially terminated.
Cavill took flight as the legendary Kryptonian in 2013's Man of Steel, making only five additional appearances in the vast DC cinematic realm. Despite his significant contributions, a full-scale standalone sequel dedicated to his character never came to fruition.
As the spotlight now shifts to James Gunn's Superman: Legacy and its 'rejuvenated' version of the character, portrayed by David Corenswet, Cavill's rendition of the classic DC superhero seems destined to be consigned to the annals of history.
With Corenswet's casting finalized, it symbolizes the conclusion of the Cavill chapter, extinguishing any lingering prospects of his reappearance, despite prior insinuations to the contrary.
---
The final farewell: Henry Cavill's last appearance in the franchise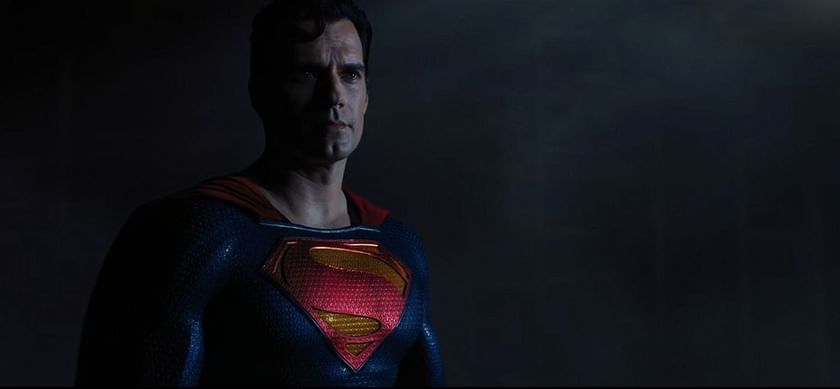 The return of Henry Cavill to his cape in an unexpected cameo in the post-credits scene of 2022's Black Adam offered fans a glimmer of hope that Cavill's Superman journey was not over.
The Hollywood Reporter elaborated on how this last-minute twist was primarily due to Dwayne Johnson, the movie's lead, who advocated for the scene's inclusion against the objections of the then DC Pictures president, Walter Hamada.
Johnson reportedly overruled Hamada, arguing vehemently for Cavill's continued involvement in the DCU. He stated:
"For the past 10 years, as I was pushing Black Adam up this hill to get made for the past five, six, seven years, I was also listening to the fans at the same time, where you have Black Adam, we will create Black Adam for him to be the most powerful and unstoppable force on this planet. The most powerful and unstoppable force in the entire universe has been on the sidelines for too long."
Despite this statement, Cavill's cameo in Black Adam marked his final bow in the franchise. The plans for a recasting were announced soon after by James Gunn, DC Studios' co-CEO.
---
Disappointment and hope: Henry Cavill's missed Man of Steel sequel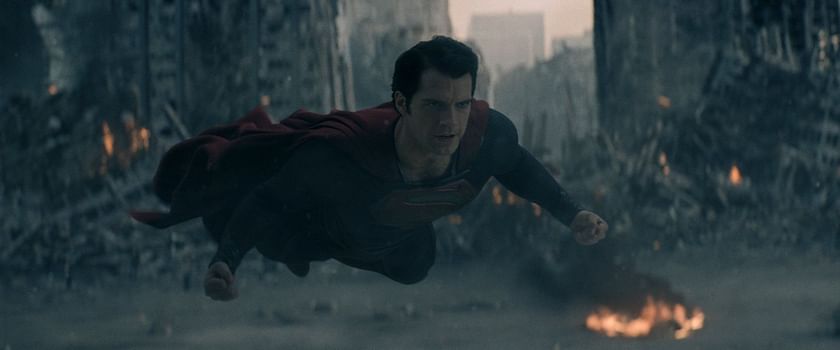 It's a significant letdown for many followers that Henry Cavill's time donning the Superman cape concluded without a proper sequel to his first superhero venture, Man of Steel.
Nonetheless, this does not suggest there weren't plans for a follow-up movie. After Cavill's surprising cameo in Black Adam, whispers about a Man of Steel sequel started to spread.
However, due to slow developments on the project, Warner Bros. decided to suspend its progress and shift towards a new direction under the guidance of the freshly appointed DC Studio heads.
The scrapped sequel, penned by Travis Knight of Peaky Blinders fame, hinted at a showdown between Cavill's Superman and the renowned villain, Brainiac.
While details remained scarce, it promised a more significant role for Henry Cavill within the DC cinematic universe.
Following the news of the sequel's cancellation, Cavill gracefully accepted the decision on Instagram, acknowledging that the new co-CEOs of DC Studios, James Gunn and Peter Safran, "have a universe to build."
---
Crisis on Infinite Earths and the lost opportunity for Cavill's Superman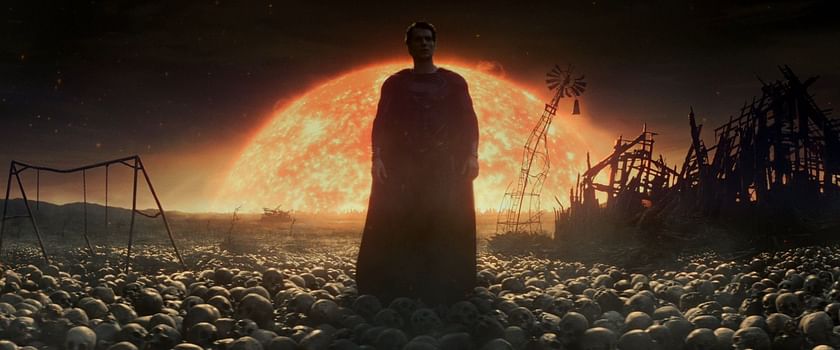 As part of the terminated plans for Henry Cavill's Superman, he was rumored to feature in DC's latest cinematic offering, The Flash.
According to The Hollywood Reporter, Cavill was initially expected to have a cameo in the courthouse steps sequence at the film's end. Warner Bros., however, chose an alternative direction for the scene, which surprisingly involved the return of George Clooney's Batman.
Henry Cavill's Superman was also expected to return in a sequel to the standalone Superman film and then in the early conceptual stages of Justice League 2.
Warner Bros.'s leadership team, Michael De Luca and Pamela Abby, reportedly wanted one last Justice League movie with the Zack Snyder-era actors.
The movie was rumored to be an adaptation of the legendary Crisis on Infinite Earths comic storyline, leaving possibilities for actors like Ben Affleck, who seemed to have ended their franchise journey, to return.
This Crisis storyline, notorious for its universe-resetting events, would have likely seen actors like Cavill hang up their capes, signaling an endgame for this phase of DC storytelling.
Regrettably, these plans never materialized, truncating Cavill's tenure and paving the way for a reimagined vision by Gunn and Safran.
Fans can revisit Henry Cavill's memorable five-appearance stint as Superman on the streaming platform Max.
---
Be sure to follow for more updates and manga news as 2023 progresses.
This article was modified on Monday, July 10, at 12:19 pm.