Andrew Luck played only seven seasons in the NFL, all of them with the Indianapolis Colts. Then he shocked the fanbase by retiring at only 30 years old, seemingly still in his prime.
Such a short career should normally preclude an induction into the Hall of Fame. But if Terrell Davis received his call in 2017 after only as many years with the Denver Broncos, what is stopping Luck?
That is the question sportscaster Colin Cowherd had in mind on Monday's episode of his FS1 show The Herd. He said:
•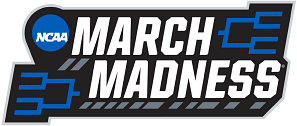 " class="promoted-img" loading="lazy" width="1440″ height="220″ alt="nfl-wordle-promotional-banner" />
"Did you know Andrew Luck is eligible for the Hall of Fame next year? I know what you're saying… 'COLIN, C'MON, HE ONLY PLAYED FOR SIX YEARS!' Brevity of career does not eliminate you. Gale Sayers, four great years, made it, he had knee injuries. Terrell Davis, four great years. 'WELL, SUPER BOWLS!'"
"Yeah, well, Elway had a lot to do with those too. If you're going to let 'compilers' into all these Hall of Fames (sic) – people who were very good and played for a long time, then I'm going to fight for 'great briefly.'
He then broke down the records and rankings that could strengthen Luck's case for membership:
"Andrew Luck did something that I don't think Brady, Patrick Mahomes, Favre, Bradshaw, or Aikman could do: He took a horrible roster and went 11-5, 11-5, 11-5. Four Pro Bowls in five years, they never had a losing season when he was healthy."
"Which is remarkable because according to PFF, the Andrew Luck era had the 28th best defense, the 24th best rushing game, and a bottom six offensive line, and he got to the AFC Championship. I don't think Mahomes could do that… I don't think Brady goes 11-5, 11-5, 11-5 with one of the worst defenses, o-line, and no run game."
---
The stats that could solidify Andrew Luck's Hall of Fame chances
In his seven seasons in the NFL, Andrew Luck played only 94 games (86 regular-season and 8 postseason), even missing the entire 2017 season after hurting his shoulder. However, his statistics within that stretch are among the most impressive for a six-season period (not counting seasons lost to injury), according to Bradon Deacon, a student at Baldwin Wallace University and founder of NFL Rookie Watch:
171 touchdown passes (third-most all-time, behind Dan Marino and Patrick Mahomes)
23,671 passing yards (fourth-most all-time, behind Peyton Manning, Marino, and Mahomes)
275.2 passing yards per game (third-most all-time, behind Matthew Stafford and Mahomes)
Besides those stats, he also had four Pro Bowls (2012-2014 and 2018), led the league in passing touchdowns once (2014), and was named the 2018-19 Comeback Player of the Year, just months before retiring.