Dolphins star Jalen Ramsey appears to have picked sides in the noise surrounding Damian Lillard.
The Portland Trail Blazers superstar made it known that he wants out of the city after yet another uneventful season.
While there was hope the Blazers would flip the #3 overall pick in the 2023 NBA Draft for a bonafide star, that didn't quite materialize when Portland picked Scoot Henderson.
•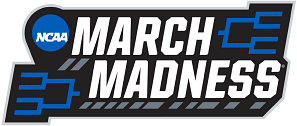 " class="promoted-img" loading="lazy" width="1440″ height="220″ alt="nfl-wordle-promotional-banner" />
Ramsey, then, has made it known that he's firmly in the trade-Lillard-to-Miami camp.
Lillard reportedly notified the franchise that he wants a trade early in July. Trade offers since then have flattered to deceive the Trail Blazers, with GM Joe Cronin stating that they are more than happy for another season of Dame Time.
How did Jalen Ramsey get his trade to Dolphins?
Ramsey is no stranger to forcing his way out of a franchise.
In March this year, the former Los Angeles Rams All-Pro secured a trade to the Miami Dolphins in exchange for a 2023 third-round pick and tight end Hunter Long.
"I feel great, man. This is something I was praying about for a long time," Ramsey told NFL Network after the move.
Ramsey, widely considered one of the best cornerbacks in the league, had three years remaining on his contract when he was traded. Miami then agreed to guarantee the next two seasons on Ramsey's deal, according to multiple reports.
The Jalen Ramsey trade wrapped up an eventful couple of years for Miami, who traded for former Kansas City Chiefs wide receiver Tyreek Hill and Denver Broncos linebacker Bradley Chubb in 2022.
Miami promptly agreed to a five-year, $110 million contract extension with Chubb after the trade.
---
Jalen Ramsey contract: How much will All-Pro CB earn in 2023?
Ramsey inked an adjustment to his contract upon signing for the Dolphins. As part of the agreement, he will earn $55,000,000 over a period of three years in sunny Miami.
Per Spotrac, Ramsey received an $8,835,000 signing bonus. His guaranteed money comes in at $35,500,000, while his avergae annual salary will clock in at $18,333,333.
Edited by Souryadeep Mazumder