It may not be long before the Houston Astros' lineup will be given a serious boost as slugger Yordan Alvarez continues to near his activation from the IL. The 26-year-old has been out of action since hitting the IL on June 9 with a right oblique injury, however, it appears that the reigning World Series champions may have their All-Star back in uniform sooner rather than later.
"Speaking to @raford3 on the team's pregame radio show, Astros GM Dana Brown said José Urquidy and Yordan Alvarez will "for sure" be on a rehab assignment shortly after the All-Star break. He said Jose Altuve is about a week behind them, but is healing faster than they anticipated" – @Chandler_Rome
•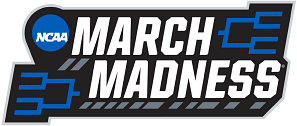 While he will remain on the IL following the All-Star break, Yordan Alvarez is reportedly close to beginning a minor-league rehab assignment. According to Houston Astros GM Dana Brown, Alvarez will "for sure" be sent out on a rehab assignment after the season resumes following the All-Star break.
It's been a long road back to the lineup for Yordan, with the Silver Slugger Award winner progressing through his rehabilitation exercises in Texas. Last week, Alvarez crossed off another important step in this road back to the MLB by taking part in on-field batting practice.
"Yordan Alvarez takes batting practice off a pitching machine Sunday. He will head with the Astros contingent to Seattle for the All-Star Game but won't play because he's on the IL." – @brianmctaggart
Even though Alvarez will likely need a game or two in the minors before returning to action, it is an encouraging update for the Astros, who sit 2.0 games behind the Texas Rangers for the American West divisional lead.
Yordan Alvarez remains one of the top batters in the league, even after missing more than a month of action
It's been yet another successful season for the Houston Astros slugger as he was performing like an MVP candidate prior to his injury. Through 57 games this season, Alvarez has a .272 batting average with 17 home runs and 55 RBIs. His 17 homers have him sitting at 115 total through 425 career games, and was the fifth-fastest player in league history to eclipse the 100 home runs mark.
Even with missing more than a month of action, Yordan Alvarez remains 9th in the American League in homers and 13th in RBIs. He sits one home run behind Los Angeles Angels star Mike Trout, who has played 24 more games than the Astros slugger.