The San Jose Sharks have made a significant addition to their roster, announcing a one-year contract worth $1.1 million for forward Filip Zadina. This signing comes shortly after Zadina was placed on unconditional waivers for contract termination by the Detroit Red Wings, who had drafted him sixth overall in the 2018 NHL Draft.
After going unclaimed on waivers, Filip Zadina and his agent expressed their desire for a trade to the Red Wings management, but no suitable deal materialized. As a result, the decision was made to terminate his contract, which would have run through the 2024-25 season with a cap hit of $1.825 million.
In the 2020-21 season, Zadina showcased his abilities with three goals and seven points in 30 games for the Red Wings. He also made appearances with the AHL's Grand Rapids Griffins, scoring one goal in two games.
Despite the recent developments, Red Wings general manager Steve Yzerman still believes in Zadina's potential to become a full-time NHL player. The 23-year-old winger had a career-high 10 goals and 24 points in 74 games during the 2021-22 season. Throughout his NHL career spanning 190 games, Zadina has accumulated a total of 28 goals and 68 points.
With the signing of Filip Zadina, the San Jose Sharks aim to bolster their forward lineup and tap into the young player's potential. The one-year contract provides an opportunity for Zadina to prove himself and contribute to the team's success in the upcoming season.
---
A detailed look at Filip Zadina's NHL career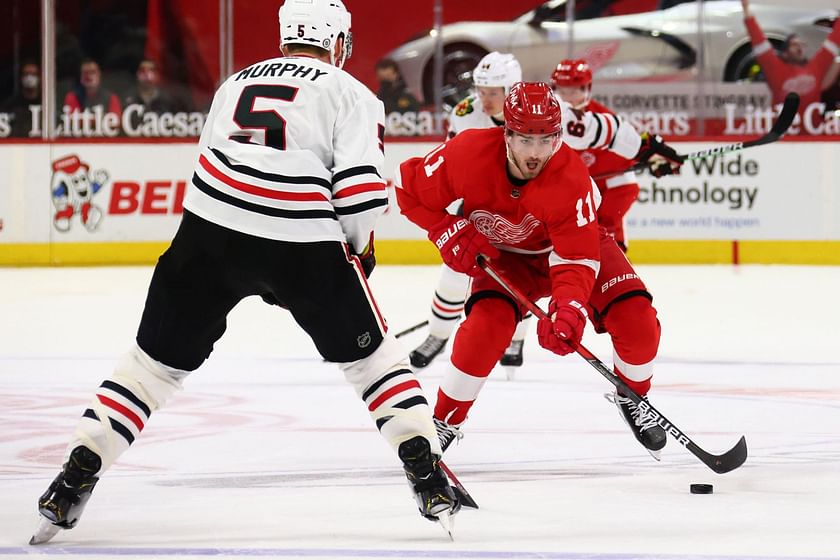 Filip Zadina, a Czech professional ice hockey player, began his career in the Czech Extraliga with HC Dynamo Pardubice in the 2015-16 season. He then joined the Halifax Mooseheads of the CHL after being selected 10th overall in the 2017 CHL Import Draft.
Zadina's impressive rookie performance led him to lead all rookies in points, receive multiple honors, and win the Michael Bossy Trophy as the league's top professional prospect.
Recognized as a top prospect prior to the NHL Entry Draft, Zadina was chosen sixth overall by the Detroit Red Wings in 2018. He signed a three-year, entry-level contract with the team shortly after.
Zadina split his time between the Red Wings and their AHL affiliate, the Grand Rapids Griffins, during the 2018-19 season. He made his NHL debut in February 2019 and scored his first career NHL goal in March of the same year.
In August 2020, with the NHL season delayed due to the COVID-19 pandemic, Zadina joined HC Oceláři Třinec in the Czech ELH on loan from the Red Wings until the resumption of their training camp.