When the San Diego Padres made it to the 2023 postseason, it marked the first time since 2006 that the club had made it to the playoffs in a full season.
Although the team eventually met their match at the hands of the Philadelphia Phillies in the NLCS, fans in San Diego began to believe that they had a team capable of winning a World Series, something that the franchise has never done.
On the heels of the the exciting 2022 playoff push, the team went out with cash to spend, Star Boston Red Sox shorstop Xander Bogaerts was inked to a 11-year, $280 million deal, while 2022 NL MVP runner up Manny Machado signed a $350 million contract of the same length. Additionally, early 2023 marked the return of 2021 NL home run champ Fernando Tatis Jr., who had been serving an eight-game steroid suspension.
•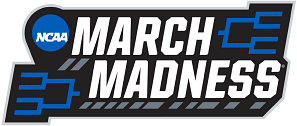 While the team's payroll increased by about $50 million between 2022 and 2023, the results have not been seen on the field. With a record of43-47, the San Diego Padres sit at fourth place in the NL West, 8.5 games behind the Los Angeles Dodgers.
"San Diego is so overrated! The Padres have an estimated payroll of $251.1 million for the 2023 season 37-41 no excuse for that record." @SanDiegoPadre15 #Overrated #Padres
Ahead of the 2023 MLB Home Run Derby, FOX Sports betting expert Sammy "P" Panayatovich. The brash Chicago native joined the broadcast crew to cover some contemporary baseball topics from a sports betting perspective.
It was not long until the conversation turned to the San Diego Padres. Naturally, Sammy outlined how the odds for the Padres to win the 2023 World Series have nosedived from 10-1 at the start of the season to 45-1 at the All-Star break. Sammy said:
"Look at their payroll. They pay three players more than a billion dollars, and they're currently four games under .500, and they're eight-and-a-half games out of first."
In addition to the record, reports have emerged that the San Diego Padres' clubhouse has been experiencing difficulties. Although confirmation is yet to be uncovered, it is believed that Tatis Jr. and former NL Rookie of the Year Award winner Juan Soto may be instigators.
Time is running out for the San Diego Padres
There is no sugar-coating the fact that the Padres are nowhere near where they were expected to be. With the sole exception of the New York Mets, the San Diego Padres have represented the single-biggest dissapointment of 2023. Unfortunately, it looks like it may be too little too late for the Friars this year.