Deion Sanders is widely considered to be one of the greatest athletes, and football players, of all time. The two-sport star played 12 NFL seasons before abruptly retiring in July 2001 at the age of 33. After three years away from the sport, however, he made his return as a member of the Baltimore Ravens. Take a look at why Sanders chose to return to football at the age of 37.
Why did Deion Sanders return to the NFL after retiring for three seasons?
Deion Sanders retired from the NFL following the 2000 season as a lock for the Pro Football Hall of Fame. Sanders had already won two Super Bowls and a Defensive Player of the Year Award while being named to eight Pro Bowls and eight All-Pro Teams.
•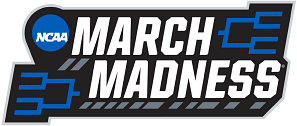 Despite this, he had a competitive itch to return to the game that was initially sparked by Naismith Memorial Basketball Hall of Famer Michael Jordan. The NBA legend, who came out of retirement twice in his career, reportedly told Sanders that he should return if playing is still in his heart.
Upon receiving that advice, Sanders began training for his return. He reportedly was convinced by his friend Joe Zorovich, along with Baltimore Ravens star linebacker Ray Lewis and cornerback Corey Fuller to officially make his return. Sanders made it clear that he was looking to win, saying:
"I prepare to win, I prepare to dominate, I prepare to conquer. I prepare to win it all, and that's one of the reasons I'm here."
Meanwhile, Lewis and Fuller acknowledged their role in his return:
said Lewis: "This man has everything. He has money, he has rings, he has fame, he has all of that, but the simple mathematics of it all is he's just coming back to have fun and play football with his friends."
said Fuller: "Deion's got five kids, and he's got life in front of him. He's coming back because me and Ray called him."
How did Deion Sanders perform in his career?
Deion Sanders is considered one of the greatest athletes of all time due to his success in both the NFL and MLB. In addition to numerous accolades, Sanders recorded 512 tackles, 53 interceptions, 10 forced fumbles, 13 fumble recoveries and 10 defensive touchdowns.
He added 2,199 punt return yards and 3,523 kick return yards along with nine return touchdowns. Furthermore, Sanders caught 60 passes for 784 yards and three touchdowns.
Edited by Joseph Schiefelbein