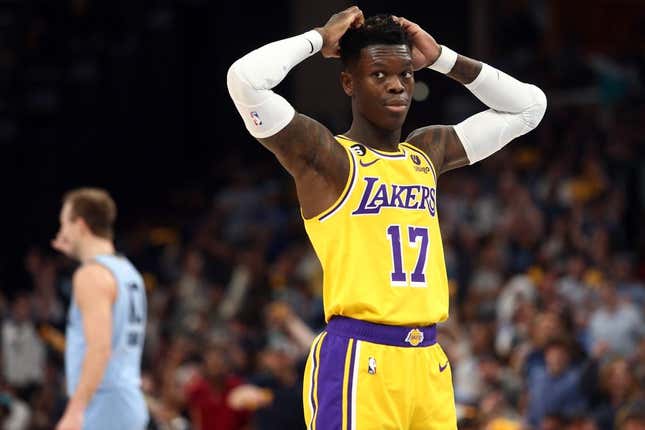 Free agent guard Dennis Schroder signed a multi-year deal with the Toronto Raptors, the team announced Wednesday
Is pulling Victor Wembanyama from NBA Summer League the right move? | Agree to Disagree
ESPN previously reported that the contract was for two years and worth $26 million.
"Dennis is fierce, he's creative, and above all, he's competitive," Raptors president Masai Ujiri said in a news release. "We're excited to welcome Dennis to Toronto, and are looking forward to seeing him on the Scotiabank Arena court.
Schroder will join his sixth NBA team following a one-year contract with the Los Angeles Lakers.
The 29-year-old averaged 12.6 points, 4.5 assists and 2.5 rebounds for the Lakers last season over 66 games (50 starts).
A point guard, Schroder has career averages of 14.0 points, 4.7 assists and 2.9 rebounds per game across 687 career games (317 starts) with the Atlanta Hawks (2013-18), Oklahoma City Thunder (2018-20), Lakers (2020-21; 2022-23), Boston Celtics (2021-22) and Houston Rockets (2022).
Toronto needed to add to its backcourt after longtime Raptors guard Fred VanVleet signed with the Rockets in free agency
–Field Level Media