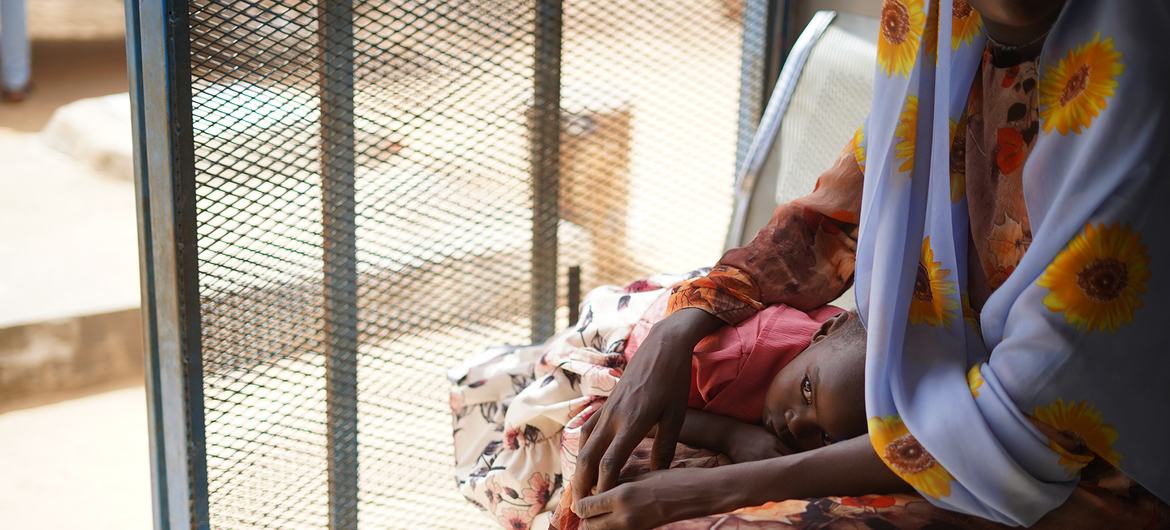 The UN agency added that there have been more than 2,500 severe violations of children's rights – an average of more than one an hour – in a country where 14 million youngsters need aid relief.
"As we reach more than 100 days since the conflict in Sudan escalated, we know that it is taking an absolutely horrific toll on children and on families," UNICEF spokesperson Joe English told UN News.
Deadly health concerns
Echoing those concerns, the UN refugee agency (UNHCR) reported that nearly 300 displaced children have died from measles and malnutrition in White Nile State.
"It is time for all parties to this conflict to immediately end this tragic war," said High Commissioner for Refugees Filippo Grandi, amid rising concern for the more than 740,000 refugees who have now fled Sudan to neighbouring countries.
According to UNHCR, conditions are "harrowing" for those reaching shelter in neighbouring countries, where displacement camps are overcrowded and the rainy season has made relocation and aid deliveries harder.
Children fend for themselves
To date, more than 3.3 million people have been displaced within Sudan and across its borders, including to Egypt, where UNHCR said that most children continue to arrive without their parents.
"For every child killed or injured we know that many more have been displaced from their homes, their lacking access to essential services," UNICEF said in a statement, which underscored the need for safe, unimpeded access to children and families so that they can receive the support they need.
Despite intense diplomatic efforts to end the fighting – notably by the African Union, the Inter-Governmental Authority on Development (IGAD) regional body, the League of Arab States and the UN – clashes involving the Sudanese Armed Forces (SAF) and rival Rapid Support Forces (RSF) milita have continued across multiple fronts.
Lending his support for much-needed peaceful dialogue, UNHCR chief Grandi said that people must be allowed to leave conflict areas to find safety, whether within or outside the country, and be protected "from all forms of violence".
To date, the UN response inside Sudan is only 23 per cent funded. Both UNHCR and UNICEF have urgently appealed for more donor support to assist vulnerable populations who have endured three months of fighting, concentrated around the capital Khartoum, but spreading far into restive Darfur and other regions.