If Magic Johnson's words come true, the Washington Commanders' name might not stay for long.
A Redditor shared 33rd Team NFL writer Ari Meirov's tweet about the Naismith Basketball Hall of Famer and Commanders co-owner's latest comments.
In his recent appearance on The Today Show, the five-time National Basketball Association champion said that "everything is on the table" for a potential name change after the 2023 NFL season.
•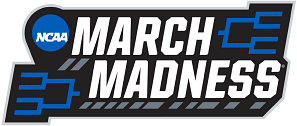 " class="promoted-img" loading="lazy" width="1440″ height="220″ alt="nfl-wordle-promotional-banner" />
Johnson's statement led one Redditor to comment:
"They need to wash the stink of Snyder's legacy off the team. Good idea imo"
Another football fan said:
"Also Commanders name is a*s. So good to change the name for a lot of reasons."
Here are other thoughts regarding Magic Johnson's take on the potential name change for the Washington Commanders.
Other NFL owners unanimously approved the sale of the Commanders franchise from Dan Snyder to the Josh Harris-led ownership group for $6.05 billion.
Harris has a net worth of $6.6 billion and made his fortune from Apollo Global Management and Harris Blitzer Sports & Entertainment.
The latter holding company gave Harris a stake in the NBA's Philadelphia 76ers and the NHL's New Jersey Devils. He is also a general partner for Premier League club Crystal Palace and a minority owner of Joe Gibbs Racing.
Meanwhile, Magic Johnson has a net worth of $620 million. He started making a name in sports after leading the Michigan State Spartans to the 1979 NCAA National Championship against Larry Bird and Indiana State.
After his successful NBA career, he ventured into business by opening a sporting goods store and a chain of movie theaters bearing his name.
Aside from the Commanders, Magic Johnson is also a co-owner of the Los Angeles Dodgers through Guggenheim Partners. The ownership group purchased the MLB squad for $2 billion in January 2012. The group also owns the WNBA's Los Angeles Sparks.
Johnson is also a co-owner of Major League Soccer's Los Angeles FC and an investor in aXiomatic eSports, Team Liquid's ownership company.
Magic Johnson and his partners want to get the Commanders back on track
Johnson and the current ownership group will take over a team with just one playoff appearance over the last eight NFL seasons. Worst yet, the franchise's most recent postseason victory came in 2005.
The team's downward predicament is credited mainly to Dan Snyder's misgivings. He purchased the squad and Jack Kent Cooke Stadium for $800 million in May 1999.
But since then, his leadership tenure has been marred by accusations of unsafe workplace culture, especially for female employees. He is also accused of underreporting ticket sales and keeping two accounting books.
Washington D.C. attorney general Karl Racine also filed a consumer protection lawsuit against Snyder on October 2022. The allegations include withholding refundable deposits from fans.
The team's name also became a point of contention. Snyder underwent pressure to change the Washington Redskins name as part of the efforts to avoid disparaging references to Native Americans.
He eventually gave in, temporarily naming the squad Washington Football Team in 2020 and 2021.