In early June, Yankees fans let out a collective groan after learning that Aaron Judge, their team's captain, would be sidelined for an undetermined amount of time.
Originally presented to the public as a broken toe, reports soon emerged that things might actually be worse. Finally, the team updated the public that Judge had in fact torn a crucial ligament in his foot.
Fan anxiety was further compounded after Yankees manage Aaron Boone declined to provide an update, and also failed to offer a guarantee that the 2022 home run king would be back in the Yankees lineup at all.
•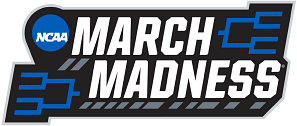 Aaron Judge's injury was sustained on June 4, when he crashed into an outfield gate in LA, robbing Los Angeles Dodgers hitter JD Martinez of extra bases on the highlight reel catch.
"AARON JUDGE MAKES THE CATCH AND ALMOST TAKES THE DOOR WITH HIM" – Talkin' Baseball
Without Judge in the lineup, the team has a 23-28 record, and have been seen to score less than half without the big man. At the time of his injury, Judge's 19 home runs led the American League in the category.
"I suspect that one of these days the Yankees are just going to drop a tweet that Aaron Judge is activated. He doesn't like public timelines but seems to be progressing nicely. Not sure which day but they'll try to keep it under wraps." – Andy Martino
Recently, SNY writer Andy Martino dropped a big bomb on Twitter, suggesting that Judge could be activated any day. Fans were pleasing to see the 31-year taking batting practice with his team during their weekend series against the Kansas City Royals, but virtually nobody was thinking of an imminent return.
After sweeping the Royals, the New York Yankees ended a four-game winning streak. Additionally, bats who had been struggling his Judge's absence showed signs of life. Giancarlo Stanton now has six home runs in eleven games, while Anthony Rizzo went yard on Sunday for the first time since May 20.
Aaron Judge recovery is more important than time frame
The Yankees' 53-47 record is an awkward one. Still 8.5 games out of the first place in the AL East, the Bronx Bombers are also two games out of the Wild Card spot. With the season looking to be on a track to nowhere, the team needs to ensure that Aaron Judge recovers properly, and is not unduly rushed back into action for his team.