Philadelphia Phillies star Trea Turner was ejected from the game against the Baltimore Orioles after arguing a strike three call. It had been a rough game for Turner prior to the ejection, as he had committed two Errors in the infield already.
Despite arguing the call, it seems his ejection came when he tossed his gear at the bat boy.
The Phillies signed Turner in the offseason in the hopes he was the offensive piece the team needed to win a championship. Instead, he has underwhelmed in nearly every category. His batting average of .249 and only 10 home runs is not the kind of player the Phillies were hoping for.
•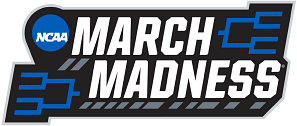 Matt Gelb of The Athletic shared the details of Turner's ejection on Twitter:
"Trea Turner was just ejected after a called strike three. He made two errors at shortstop tonight. Rough" – Matt Gelb
This is just about the worst possible game that Turner could have put together. His arguing of the call could have been his venting of a game's or even a season's worth of frustrations.
Talkin' Baseball provided footage of the ejection on Twitter:
"Turner just got rung up on a low strike call, then got ejected by the ump for tossing his gear towards the bat boy. He was NOT happy" – Talkin' Baseball
The Phillies have been on a good run recently, but this outing from Turner won't help continue that at all.
If Trea Turner can't turn his season around the Philadelphia Phillies are in trouble
Turner was brought in to be the missing piece for the Phillies offense. With offensive consistency and the clutch ability that is needed to win games. Especially in Bryce Harper's absence. Now after months of subpar play, the Phillies will have to battle to make the postseason.
If Trea Turner doesn't start looking like the player he was in 2022 soon, the Phillies will be paying the price.
Edited by Nathan Borkowski